Date/Time
Date(s) - 03/28/2019
8:00 am - 4:00 pm
Location
Hilton Garden Inn
Join us March 28th for an engaging workshop and networking opportunity hosted by our partner, Becton, Dickinson and Company (BD.com). You will meet veterans and mentors who work at BD, and who are "Advancing the world of health."
IMPORTANT:  SPACE IS LIMITED TO THE FIRST 40 REGISTRANTS.  To qualify, you must be registered with MVPvets.org and you must submit your resume via email once the registration process is complete.
WHEN AND WHERE:
Thursday, March 28, 2019
8am – 4pm Central Time
Hilton Garden Inn
5730 Rim Pass1
San Antonio, TX 78257
WHY YOU'LL WANT TO ATTEND:
Engage with transitioned veterans, mentors (and other subject matter experts) in interactive sessions that showcase the impact of the fastest growing medical device / technology ecosystem within the greater San Antonio area, and across the nation.
Assess the array of STEM careers (Science, Technology, Engineering, and Mathematics) and their applications within the medical device / technology space. And, learn about the business roles that go hand-in-hand in making today's life science company successful.
BD has a variety of amazing career opportunities across the company. However, this event is particularly seeking veterans (or their spouses) interested in the following areas:
Accounting / Finance
Sales / Marketing
Human Resources
Audit / Compliance
Learn how your current and military skills transfer and how you can translate that expertise into a language that gets the attention of hiring managers.
Connect with an industry mentor for advice and guidance in your transition.
Explore a career in the health innovation / life science industry.
ATTEND AT NO COST:
Military personnel in transition from service and recent, honorably discharged veterans (and their spouses) are invited to apply for the opportunity to participate in this free, full-day workshop. There is no cost to attend. The workshop will include active one-on-one mentoring, industry-specific insight, and personal engagement with human resource professionals from BD and the medical device industry.
FULL DETAILS AND REGISTRATION HERE
---
ABOUT BECTON, DICKINSON AND COMPANY
BD is a global medical technology company that is advancing the world of health by improving medical discovery, diagnostics and the delivery of care.
For more information on available BD opportunities, visit www.bd.com/careers
For more information about BD, visit www.bd.com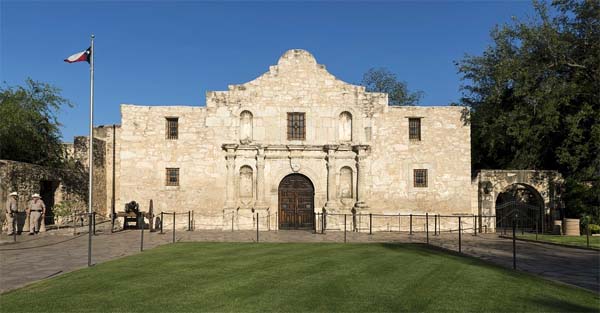 SAN ANTONIO, TX
San Antonio is as comfortable as an old pair of jeans. It offers big-city amenities and world-renowned attractions coupled with a relaxed and inviting atmosphere. Most famously known as the home of the Alamo, the spirit of the region expands beyond its tourist labels, offering a community rich in Spanish and Old West heritage.